Living in Tellico Village and Rarity Bay, has its perks!
I feel privileged to live in Tellico Village (29 miles SW Knoxville, East Tennessee), to live among the Great Blue Heron.  You see, I am a beginning birder, and find the Blue Heron fascinating to watch.  Common to Tellico Lake, they are very impressive and intriguing to watch……the way they stand still in shallow water to prey upon fish and to observe their massive 6 to 7-foot wing span, while in flight.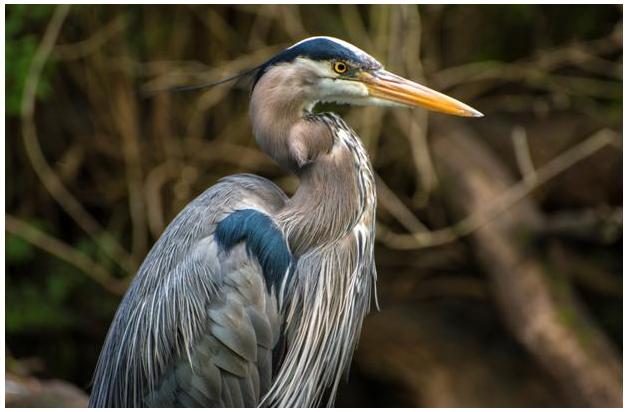 The Great Blue Heron, is the largest and most familiar bird in Tennessee.  They are a year round resident, and mistakably referred to as a Crane.  Typically, Blue Heron are widespread across North America, predominantly found in freshwater habitat, but also saltwater.
If you are a boater, not far from Tellico Village, but close to Kahite (a Tellico Village Community), at approximately the 11 nautical mile marker on Tellico Lake, you will find a 5-acre island known as Heron Island.  This is a protected and natural environment for an active the Blue Heron nesting colony, also referred to as a heronry.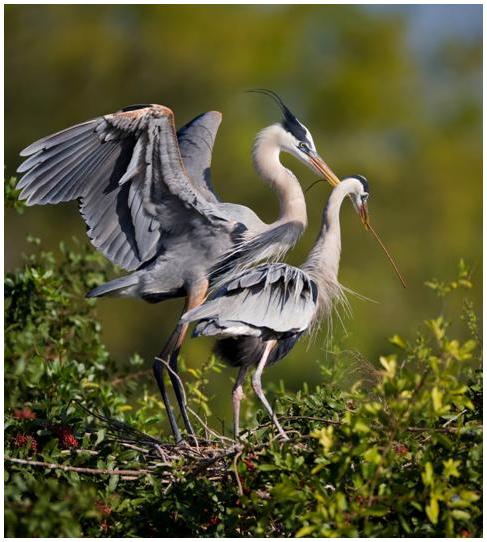 Historically the island (with tall evergreen and in deciduous trees) has supported roughly 30 nesting pairs.  Courtship and mating season occurs around April/May of every year.
The Great Blue Heron are a majestic sight to behold as your boating down Tellico Lake.
Discover Tellico Village and Rarity Bay on Tellico Lake……experience and see for yourself!