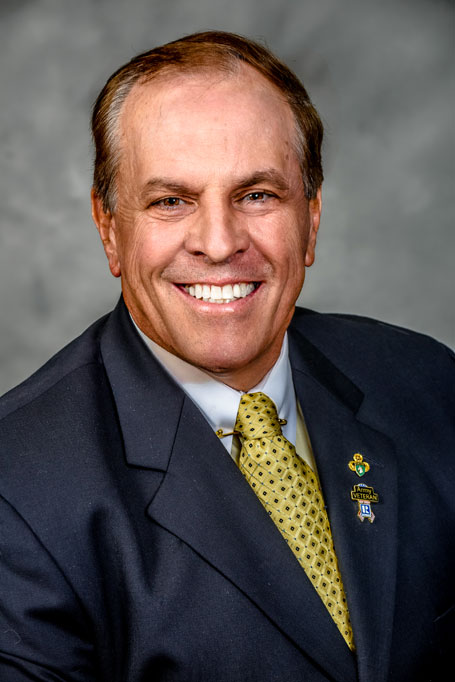 Through both Mark's corporate and military experiences, he developed crucial skills he felt were essential and would be beneficial to becoming COO of Warren Realty Group, of which, he has extensive training and background in project management, advanced negotiation skills, and change management.
Mark has several accomplishments and accolades throughout both his personal life and professional career. Selected to be among Outstanding Young Men of America, and a college athletic charter member of his alma mater's hall of fame. An escort officer to President Ronald Regan and the First Lady, during the 39th UN General Assembly kick-off banquet. Mark Warren a former boards' member of the Saudi American Business Association-Middle East, and Saudi Arabian Oil Company Employees Association.
A native to Maryland/Washington area, Mark obtained his Bachelor of Science degree from Towson University, while attending Army ROTC, at Johns Hopkins University. Graduating Distinguished Military Graduate and Commissioned a Regular Army Second Lieutenant. After sixteen years of military service, Operation Desert Storm culminated a very, successful career, as an Army Major. In addition, Mark lived and worked the Middle East, having worked in the oil and gas industry, for another sixteen years.
He has earned his Military Relocation Professional (MRP) designation. An Active Member of the American Legion – Tellico Lake Post 256. A deeply knowledgeable agent assisting military buyers in unlocking their well-deserved VA loan benefits.
Tennessee & Virginia licensed real estate agent.
Specialties: Buyer's Agent, Listing Agent, New Construction, Relocation, and Real Estate Investment Properties.
Service Area: Tennessee-Greater Knoxville and Surrounding Areas. Virginia- Northern Virginia.
His philosophy is simple: "Clients Come First!" Mark's communications with his clients are second to none. He takes a lot of pride in providing seamless, efficient buyer and seller representation, as well, as top-of-the-line real estate information, education, and home marketing consultancy.
When not with clients, Mark is a funerary / memorial bagpipe consultant, he enjoys playing the great highland bagpipes. He gives freely of his time, and out of a sense of duty and dedication, plays a bagpipe tribute to honor our families fallen heroes, both military and first responders.

ARMY VETERAN

Military Relocation Professional (MRP)
Excellent experience! Peggy was wonderful! She worked with us to get my in-laws' home sold for a fair price. The home was in a great location but needed some significant repairs and Peggy did a great job helping us to determine how best to handle it since we were a few states away. She was patient and understanding of our situation and even handled some things that weren't really her responsibility. I'd highly recommend Peggy!
Peggy Warren is an outstanding real estate agent! She not only will help you find the home you are looking for, she is an extremely caring person that will help you from the beginning to the end of your purchase. We are first time buyers in this wonderful state of Tennessee, ecstatic about moving into our forever home, exploring this beautiful state and getting to know the people. Peggy Warren is the reason we bought in Tennessee and you also will be glad you tap into her resources!
dgrutzius
Mark, I have thoroughly enjoyed working with you! I was founder and CEO of a successful business - software company, Traveled the US, met many CEO's, President's, Managers, and employees over 30 years in business. If a fraction of my clients possessed your excellent communications skills, my job would have been so much easier! THANK YOU!
dlong
Peggy and Mark, thank you SO MUCH! You both walked a mile for us, and we cannot thank you enough for all your efforts. The way things finally started to slip into place after exploring every other option we wanted to check out was nothing short of amazing and confirms for us that getting this home was no coincidence. It was totally meant to be! You two are amazing and we will not hesitate to recommend you to anyone when/if the opportunity arises.
pmoore
Wonderful, knowledgeable agent. Peggy knows her areas. When she could not find a home for us, after a "let down" on one we really liked, she went above and beyond. Reaching out to all agents in the area, asking if they knew of any homes coming up for sale. One call and we were able to see a home before it was listed. The rest is history. We are proud owners of a beautiful home in Kahite. Thank you SO MUCH Peggy Warren.
rlindberg
Peggy and Mark Warren are exceptional in every aspect of what it takes to sell a home. Their marketing skills, local knowledge, responsiveness, and kind personalities are just a few attributes that make them one of a kind. If we had stayed in the area, we would have used the Warren's to help us in finding a new home to buy. You won't be sorry by hiring Peggy and Mark to assist in selling your existing home or helping you find the perfect home to purchase.
cpruski
Peggy, and Mark, Warren are a warm, and attentive to detail, couple who helped us get through the selling process. Their assistance went well beyond what, we presume, is generally expected from a RE agent. We would highly recommend them to anyone to help assuage any anxiety which arises from what is likely the largest deal that most Sellers would encounter. They made the best of a difficult negotiation situation."
tmatthews
All our dealings with Peggy and Mark Warren were prompt and professional. Yard signage and information boxes were neat and well maintained. Throughout the entire selling process, we always felt the Warren's were representing us and our wishes. We truly had a great experience and always felt Peggy and Mark were working hard to meet our needs and expectations. At no time did we feel that the Warren's were more interested in making a sale than in working for us and meeting our needs. They have our highest recommendation.
rwilson